Aluminum Alloy Truss: Fast Plug Box Truss.
Almost our Truss System utilizes the Spigot Type assembly system, Designed for quick, effortless and secure assembly. Utilizing EN AW2011-T6 high rigid conical connectors and hard conical Sleeves makes for an extremely fast, simple and secure assembly of structures. All truss ends are fitted with precision CNC machined receivers and braced with horizontal end parts making an extremely durable construction perfect for continuous use in harsh environments.

This connection type are cleverly use 3 different materials with high Friction coefficient to avoid fall off.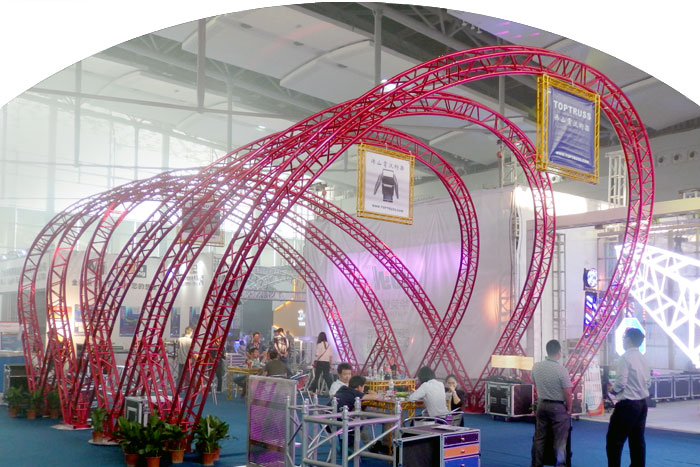 佛山市霄漢演藝設備,專業舞台,航空箱,雷亞架及桁架設計製造。

佛山市南海区狮山镇狮岭村走马营环村路1号